Dr. J's 3 Part Acne Treatment & Skin Care (2.0 oz)
Most moisturizing and acne creams contain ingredients that not only damage your skin, but also disrupt normal health. Yes, they can actually harm your health! Methylparaben and Glycerine   found in high endcreams actually strips your skin of its natural moisture, and cause diseases such as dermatitis, blackheads and acne. Mineral oil, Petrolatum, C9-16 Isoparaffin are emollients (thickeners) derived from petroleum and are known carcinogens. Do you really want to use harmful chemicals on your face? The true reason for their use is profit; synthetic chemicals are cheaper and have a longer shelf life than natural ingredients. What a scam!
Acne or pimples for the most part are a result of infected pores. Pores are tunnels that run from deeper layers of the skin to the surface and transport waste, toxins, water, sebum (natural moisturizing oils) to keep it healthy. Bacteria commonly infect and clog pores causing acne. Chemical additives and preservatives found in moisturizers can also block pores and impede your natural skin reparation process. This literally suffocates your skin, further contributing to cell damage and skin diseases. 
Based on breakthrough skin science and nutritional research, Dr.J's advanced formulation contains the most advanced, all natural broad spectrum germicide cream on the market today. A strong blend of antibacterial, antifungal and antiviral ingredients, fight both your skins external and internal infection. Thirty all natural vitamins, minerals, phyto-nutrients and electrolytes aid in skin cell protection and repair.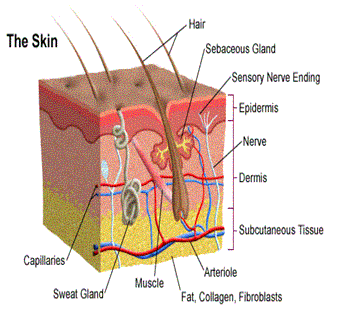 Dr. J's revolutionary skin care complex
 is specifically formulated to naturally
penetrate deeper layers (dermis) for
damage control that's permanent.  
When used twice daily, restoration
is triggered, reducing acne, dark circles,
blemishes, and fine line wrinkles, while
simultaneously restoring your skin to
a healthy youthful state.
100% Natural Beauty Restored Or Your Money Back Guaranteed!
Note to All My Patients;
Dr. J's Acne Complex is truly revolutionary and will positively improve your skin condition and restore its natural healthy state. 
I'm willing to stake my reputation on it and also offer a 100% satisfaction guarantee.
Sincerely,
Dr. J 
President and Clinical Director of Stay Healthy MD Foundation, LIC New York,
Specialist in Natural Health and Diabetes Management
StayHealthyMD.Com
Limited time offer! BUY NOW!  ONLY $29.99

Dr. J's Acne Complex Targets Problem Areas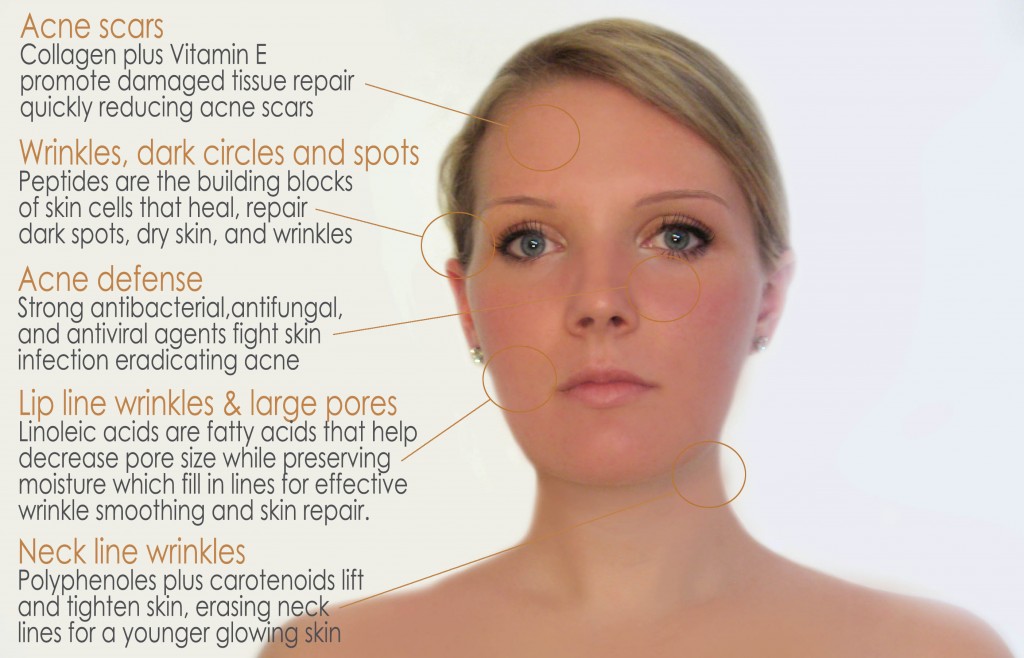 Dr. J's Anti-aging ingredient benefits
Antioxidantsare for damage control. Dr. J's cream is formulated with 3 potent sources that work to neutralize free radical damage, preventing aging and wrinkle lines.
Linoleic and Oleic acid are fatty acids that aid in healing damaged skin. Additional, they increase nutrient absorption while reducing moisture loss. These key factors greatly improve softness, skin elasticity and help prevent premature skin aging. 
Lauric acid has antifungal, antibacterial and antiviral properties to fight skin diseases including rosacea, pimples, blackheads and acne. When used regularly, Dr. J's cream is will fortify your immune system preventing future infections.
Peptides are short chains of protein and the building blocks of skin cells. Skin becomes wrinkled and thin form collagen loss. Dr J's cream contains 8 of the most effective peptides that continuously stimulate skin cells to make new collagen, improving skin quality while reducing wrinkles.
Vitamin Eis nourishment for skin cell. An extremely effective antioxidant, it can reverse age related free radical damage. Its benefits include skin repair, particularly speeding up the recovery of sun damage and other injuries. Most products claim: "with Vit E," unfortunately this is a synthetic chemical version of tocopherol which cannot compare to the real thing. Dr. J's high potency vitamin E is derived from natural oils and is comparable to up to 30,000 IU of its synthetic counterpart.
Essentail oils are highly beneficial for skin care. Lavender oil prevents and treats acne, blackheads, dermatitis, itching, oily skin, dark spots and scars while naturally lifting your spirits. Argan oil reduces skin inflammation, promotes healing,protects against dryness,wrinkles, fine lines, psoriasis and eczema. Other essential oils benefits, they promote protein synthesis while maintains skin integrity and elasticity which greatly helps to combat premature aging.  
Coconut cream is the base of our formulas and holds exceptional skin conditioning properties. Made up of medium-chain triglycerides, these naturally occurring fats penetrate the deeper skin layers, moisturizing from the inside out while creating a protective anti-microbial barrier. Most incredible is its ability to reduce tissue inflammation and swelling (i.e. puffy eyes). Its sun screen properties also shield against 20 percent of ultraviolet exposure.
Dr. J's new acne cream and moisturizer contains the most advanced all natural formulation for a strong defense against acne, blackheads and most skin diseases. Start using it today and restore you skin at once. 
Limited time offer! 2 month supply with 100% more product than other creams.
2.0 oz for ONLY $29.99 (packaging may vary)
BUY NOW!