Self empowerment is achieved when you have reached awareness
of yourself as an individual with unlimited potential
     

Self Empowerment
Keys for growth and positive change

1. Find your true purpose for living
Your true purpose for living is to gain knowledge in order to better yourself.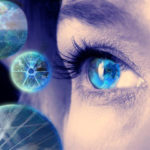 2. Set goals that are meaningful 
Move away from goals that are geared towards self gratification, feeding your ego, and materialism.
Purge yourself from ideals that are set by mass media and social control oriented groups.
Integrate goals that steer you toward personal growth.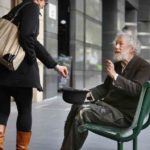 3. Establish a connection with your fellow human beings
Don't let our differences separate us. Together we are one. Connect with your family, friends, neighbors,
co-workers, and strangers and recognize that we are all one in the same. Practice empathy by doing a random
act of kindness, for a stranger during the course of the day. Refrain from violence, crime, abuse,
and dishonesty all day. Take a break, you deserve it. Make this a day of peace.
4. Connect with nature, the earth, and creation
Respect all life, everywhere. Stop destroying, wasting, and over consuming due to greed. Go for a walk in nature,
or swim in open water. Let's all connect with each other and the earth, as a collective.
Join us for Self Empowerment Day 12-12.14 at 12 noon
At 12 noon, stand bare foot on the ground with outstretched arms to the sky, for a few minutes.
Connecting with each other for a few minutes in time, promotes balance and harmony.
                                Be rejuvenated by this experience.
Self Empowerment Foundation
Helping individuals find purpose in life, personal empowerment, personal growth, positive change,
and provide self empowerment for victims of addiction, mental, physical, and sexual abuse.
Please donate to help further our cause
CLICK DONATE
Self Empowerment Day instructions 12-12-14 at 12 noon
Live your life with purpose. True self empowerment is achieved when you have reached awareness of yourself as an individual with unlimited potential.
The time for change is here. Initiate change with a clear intention to change. Light has encoded filaments of frequency. Vibrations carry information. Synchronize yourself to an information frequency by pulling light into your body. This raises your frequency, creating change. As you integrate and become conscious of what this change means, it will correct your life's course. Love all life including yourself and you will recognize your true purpose in life.
Consciousness awakening exercise should be done for 3-5 minutes. Stand bare foot on the ground and with arms stretched upward. Visualize a pillar of light coming from the sky entering through the top of your head and filling your body with light. Feel a warm tingling sensation throughout your body as you synchronize with everything around you. You will awaken to a new sense of reality, be boundless and rejuvenated.
Wherever you are in this world, let's all connect with each other by doing this exercise together at 12 noon 12-12-2014. We are all connected, none exists outside the being.
Meet us for this group event in Central Park, Manhattan, New York at 11.50 am sharp. Meeting point is at the first set of park benches with a white flag to your left as you enter the park from the grand army plaza entrance. Land mark: Plaza hotel. Cross streets: central park south and Grand Army Plaza. Subway stop 5 Ave station N,Q,R trains. Walk on 59th st (central park South) and make a left on Grand Army Plaza. It's the first entrance to your left. Google map  https://www.google.com/maps/dir/40.7650857,-73.9736151/40.7650878,-73.9736104/@40.7652711,-73.9736107,19z/data=!3m1!4b1