Diet free weight loss!
USE YOUR MIND POWER!
Get the body you always wanted
You can do it in just 6 sessions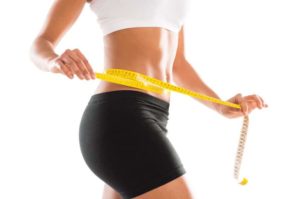 Discover proven mind shaping methods for fat burning and body sculpting
Workshop Dates: Wednesdays 8 pm – 9 pm  Jan 24, 31, Feb 7, 14, 21, 28
Location: Sol Center 12 Irma Avenue, Port Washington NY
Value: $350. Special offer $249.00 for all six sessions
Wear workout clothing. Bring weights (3-8 lbs), yoga mat
For more info contact Dr. J [email protected] 
Dr. J is an MD, alternative medical practitioner, hypnosis practitioner, personal trainer, life coach, published
author, researcher and motivational speaker. With hundreds of weight loss success stories, Dr. J will help you
connect with your inner mind to overcome negative thought patterns that hold you back from reaching your
goals. In addition, he will teach you body sculpting techniques that quickly release unwanted fat and get your
body toned in a few weeks. Dr. J has helped many people reach their goals in life and he will do the same
for you.
Workshop Outline
Releasing destructive programming
Shedding old thought patterns 
Connecting with your body
Leaning empowering patterns
Mindfulness exercise
Body rebirth exercise
Your physical hunger is a manifestation of your inner void Dr. J
Achieve your desires.  Sign up NOW!
 Space is limited. 
Sign up by making a payment now!
Comments:

Dr. J helped me believe in myself.

Thank you. Kelly M.

Dr. J really motivated me to stay on track

Thank you. Ariel J.

Dr. J showed me how to love myself

Thanks. Sandra P.

Dr. J approach to weight loss is ground-breaking

Thank you. Edward L.

Dr. J renewed my faith in myself

I'm forever in your debt. Connie D.

Dr. J pushed me when I was ready to give up on myself

Thank you. Martha G.

Dr. J always seems to know the right thing to get me going

Thanks. Anna P.

Dr. J helped me rekindled my marriage, with my new body

You're the best. Jerome E.

Dr. J help me reach my lifelong goal

          Thank you. Lonnie K